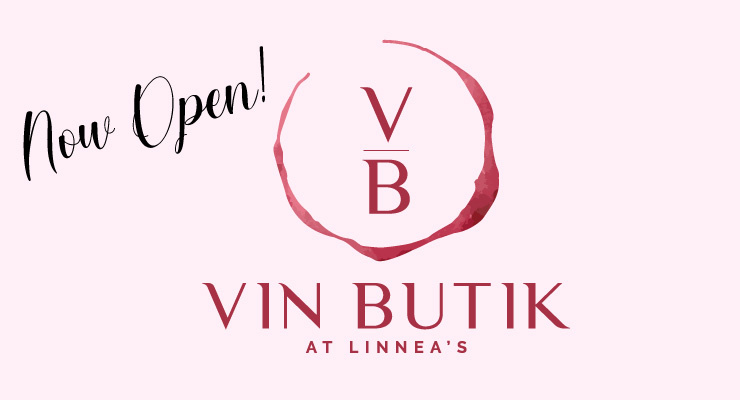 Vin Butik is NOW OPEN!

Our shelves are stocked and we're ready to help you find the perfect wine to enjoy while relaxing at home or as an addition to a beautiful custom gift basket we can create or a cute hostess gift you've found at Linnea's.
GRAND OPENING WINE TASTING EVENT!
Vin Butik @ Linnea's GRAND OPENING WINE TASTING EVENT is July 8 from 5-8 p.m.
Join us as we welcome Sommelier Ben Clark for a fabulous and fun wine tasting open house event.
Ben will be pouring 4 different carefully selected wines from our beautiful cellar, while telling us the history of each, where they are from and lots of fun facts - making this an event you wont want to miss.
Grab your significant other, gal pals, friends and neighbors and join us at Vin Butik @ Linnea's!

We have an awesome selection of some tremendous wines available. Come find your favorites, enjoy a glass or take home a bottle or two...or a case...no judgements here!


$15 per person (beautiful wine glass included)
Purchase 2+ bottles of wine at our event and you will receive a $10 Linnea's gift card to be used at a later date
Book a Private Wine Tasting Event

Throwing a party?  Looking for a beautiful venue to share with friends? Date Night? What's better than "shopping and wine?"
Vin Butik @ Linnea's offers 2 hour private wine tastings events of 12 - 24 people.
Give us a call or send a text to 360-789-1112 and we will do our best to accommodate you and your group.

Cost $25 - $35 per person depending on your wine selection. Includes a beautiful Vin Butik stemless wine glass.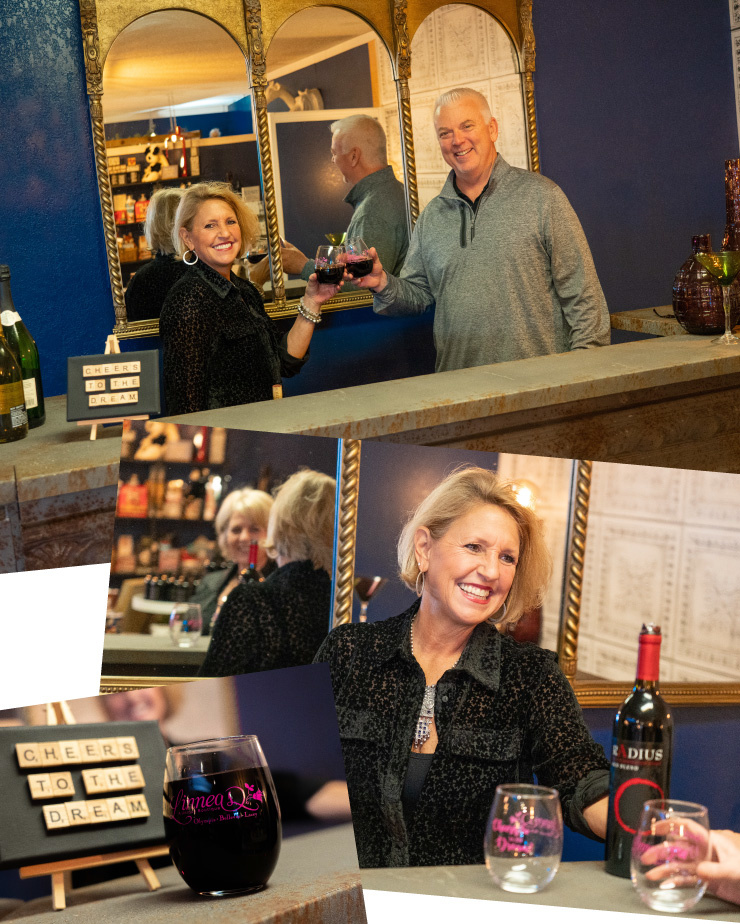 PLEASE LIKE US at www.facebook.com/VinButikatLinneas for exciting updates, photos, and details about special events!
So excited for you to see...stop by!