Want to join our WINE OF THE MONTH CLUB?
As a member of our Wine of the Month Club you will receive 2 bottles of pre-selected wine each month.
Cost is $54.95 but the value of the 2 bottles will always be more.
Currently we have over 75 members.
Each month we invite our sommelier to join us for a "members only" wine tasting event.
Our shelves are stocked and we're ready to help you find the perfect wine and as a 'member' 
you will receive 10% off ALL wine, everyday, anytime!
CLICK on the link below to join.
https://www.shoplinneas.com/vin-butik-wine-of-the-month-membership-fee.html
Want to book a PRIVATE EVENT?

Throwing a party? 
Looking for a beautiful venue to share with friends?
Couples Date Night?  
Birthday Party?
Private Wine Tasting?
The Cellar @ Linnea's offers a 2 - 3 hour private events space for up to 40 people.
CLICK on the link below and we will do our best to accommodate you.
https://form.jotform.com/230047440719048
Want to attend one of our CLASSES OR EVENTS?
An Event Space Like None Other…
The Cellar @ Linnea's will be offering a variety of classes, like paint & sip, charcuterie making, gnome making, concrete garden art, Bunko, wine tasting events & so much more.

Stay "in the know" by following us @LinneasDream3 and by joining our Loyalty Program by texting the word LINNEA to 578277

CLICK on the link below and let us know what classes you would be interested in and be the first to get notified about upcoming classes.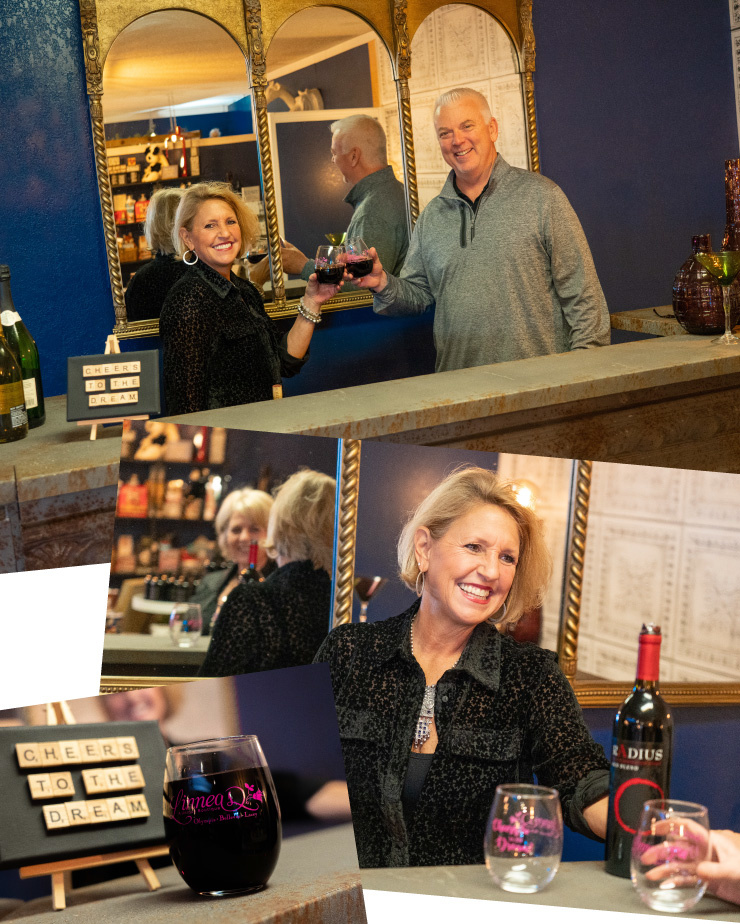 PLEASE FOLLOW US @LinneasDream3 for exciting updates, photos, and details about special events.